For those of us that have been fortunate to attend the VRA West rallies, you know how we do it. (registration link is below)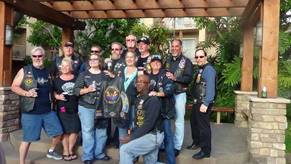 In 2013, San Diego did the First West Rally in Idyllwild Calif. I didn't attend, but after all the stories, I knew I couldn't miss another.
2014 Phoenix did the second VRA West Rally. I got to meet the members from the other chapters. Best Group of People I've ever met, and we did get our party on  We even had a visitor from the VRA chapter in Sweden fly in to spend the weekend with us, and he was one of the coolest people I've ever met.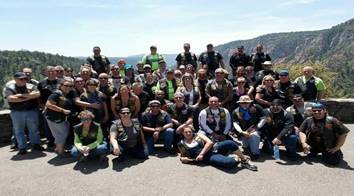 2015, it was off to Las Vegas for the third one, could keep up with the first two? Yep, and some. We all went to Sin City and, Well they say "what happens in Vegas, Stays in Vegas" I'll just leave it at that. No pictures, No evidence, I'll just say everyone make it home in one piece.
2016,  it was San Diego, part two…. What a great time. Like I said I missed the first Rally they did, but I was told their second Rally was as great if not greater, I can just say I had a blast.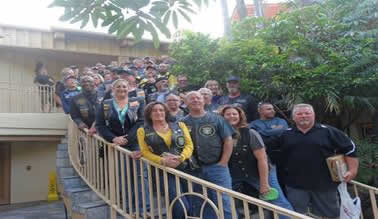 Now it's time for Phoenix Vulcan Riders 2.0 !
We are ready for all of VRA to come "GET THEIR RALLY ON with us. We have the perfect location. Apache Gold Casio and Resort.
Room rates start at $75.00 a night and up, and by up you ask? Well I'll tell you. Smoking and non smoking, doubles or king beds, even rooms with "HOT TUBS" Yep I said it "HOT TUBS"
We all can start making our NOW!!!! The phone number to make reservations number is 1-800-272-2438, ask for the Vulcan Riders Group Rate. Go to the web site at http://www.apache-gold-casino.com for more information on the Resort if you want.

The resort is in San Carlos is Arizona 108 miles east of downtown Phoenix, AZ. The resort has everything we'll need on the grounds. From several restaurants to a Chevron gas station and convenience store. Also Five miles west of the resort, is the town of Globe Az. There you have every fast food restaurant you can think of including a Wal-Mart.
Not only does this area have some of the most majestic of riding opportunities but some historic sites you won't want to miss. Here's a list of a few of them.
The cost of the 2017 VRA West Rally will be $30.00 per person. Your $30.00 will get you your Rally Pin and Dinner on Saturday Evening and a Door Prize Ticket. We will also have Motorcycle Splat Raffle, and a 50/50 raffle, with all benefits going to our 2017 Christmas Charities. So, we are busy getting ready to show everyone a Great time, all you have to do is get here. The registration fee is $30.00 per person. That covers your Saturday evening and Rally Pin plus one Door Prize ticket.
Register on the Phoenix Vulcan Riders website here.
Rally Shirts start at $20.00 each, Long sleeve shirts are $25.00
xxl $2.00 extra
xxxl $3.00 extra
xxxxl $4.00 extra
Address your questions to
Rod Jackson
President Phoenix Vulcan Riders
View Cart
Product successfully added to your cart.