About Us
The Vulcan Riders Association is an international association founded to provide a means for Kawasaki Vulcan riders worldwide to meet and ride in chapter-based and inter-chapter activities.
Purpose
The purpose of the Association is to promote responsible motorcycling activities for its members by conducting chapter activities and encouraging the participation of its members in these activities while maintaining a family-oriented atmosphere.
Mission
The Vulcan Riders Association will endeavor to:
Provide a means for Kawasaki Vulcan enthusiasts of all ages and skill levels to meet for rallies, outings, and social functions in a cohesive family atmosphere
Promote Vulcans, and motorcycling in general, as a fun and safe activity to be enjoyed by people of all ages and abilities
Promote the image of the Vulcan Riders Association, and motorcycle riders in general, through involvement in public functions and charitable events and through demonstrated responsible motorcycling
---
Save 15% at over 600 Red Roof properties nationwide!
Book using the link below or call 1-800-RED-ROOF (1-800-733-7663) and use VP#628256 to book your stay.
BOOK NOW
Is there time to polish my ride before the National Rally? More information coming soon!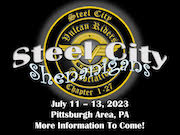 July 11 – 13, 2023
Pittsburg Area, PA
Pictures from 2022 National Rally now online here!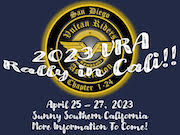 April 25 – 27, 2023
Sunny Southern California