VRA Chapter members have a number of options for wearing patches. While the standard VRA logo patch is recognized internationally as a symbol of membership in the VRA, chapter members can also wear custom patches to represent their individual chapter as shown below. Before creating any patches that will represent the VRA, please read and understand the Official VRA Graphics Standards 2018 guide here.
1. Single patch – official VRA logo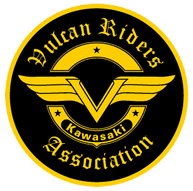 Official 4″ and 10″ patches can be purchased through the VRA. Through quantity discounts, the VRA can offer 4″ patches for $5.00 each and 10″ patches for $19.00 each. Click here for information on how to order.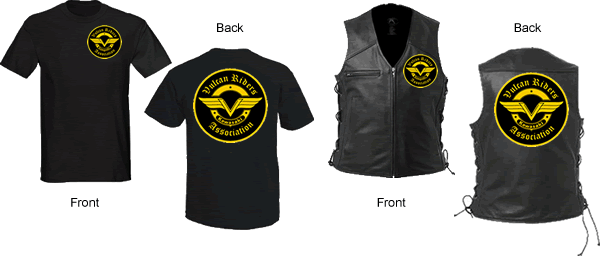 2. Single patch – official VRA logo with custom outer ring:
NOTE: The VRA logo is trademarked and cannot be altered except as noted below.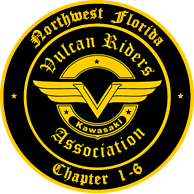 Upon request, the National VRA will create a custom chapter patch with an outer ring around the standard logo. Contact the National President to request a custom patch for your chapter.
Custom patches with an outer ring must be ordered through a local vendor. Cost is usually around $9.00 each for a 4″ patch.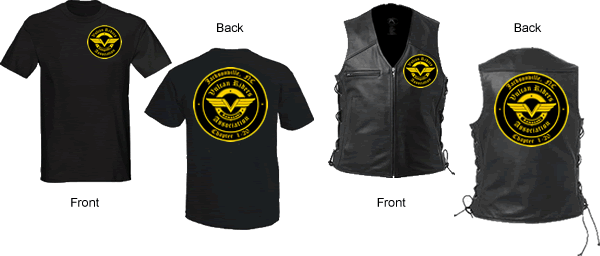 3. VRA patch + custom chapter patch
Chapters can design a custom patch to wear in addition to the standard VRA patch.  Custom patches must be approved by the National VRA.

NOTE: Custom patches can be worn on the front of the vest but cannot be worn as a back patch.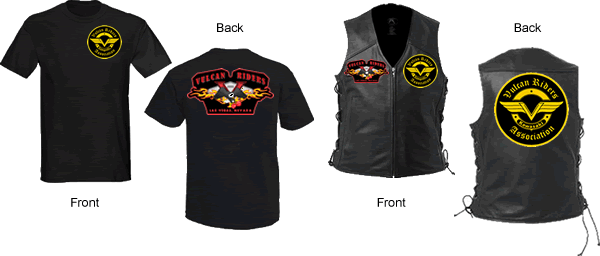 MC Patches vs RC Patches
No chapter location bars, territory rockers, or anything giving the appearance of a rocker should be worn with the VRA patch.1
The type of patch somewhere wears indicates what type of club they belong to: 2
A one-piece patch signifies a riding club, family club, AMA- sanctioned riding club or political action/biker rights organization.
A three-piece patch signifies a "motorcycle club" or 1% club.  3-piece patches must be approved by the dominant motorcycle club in the state.
---
1 – Motorcycle Club Riding Club Education Website, Bullet # 14.
2 – Full Throttle MC Patch Information