The best way to build membership in a chapter is through effective advertising. Below are some tips that will constantly promote your chapter with no cost and little effort. Have a suggestion? Email the webmaster.
Post a flyer at local Kawasaki dealers
Another way to find members is to post a flyer on the bulletin board at your local Kawasaki dealer. A sample flyer is provided below (PowerPoint).

 – "Dealer Flyer.PPT" (596kb)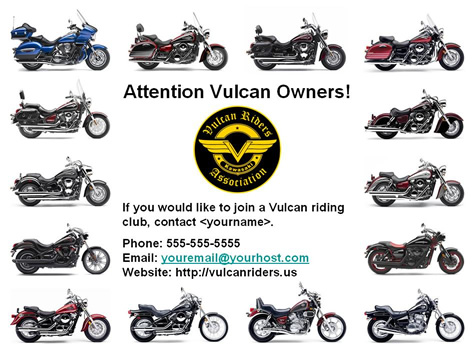 …or create your own. Below is an example of a flyer created by the NYC Chapter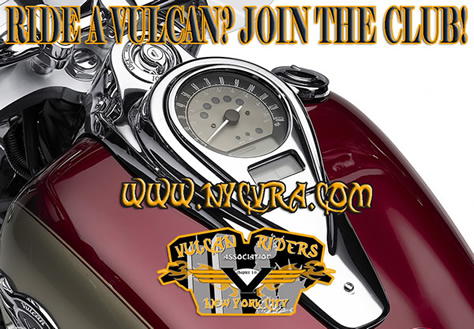 Hand Out Business Cards
Keep business cards in your wallet to give to people while you're out riding. While you're admiring the bikes at local bike events, leave one on the seat of any Vulcans you come across.
Click here to order free business cards from Vista Print. They have a good selection of designs: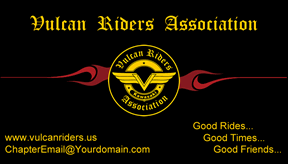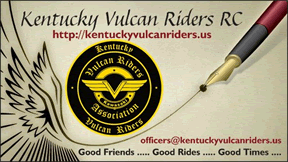 …or you can design and make your own:

Handlebar Hangers
Use one of the free templates at the website below to create your own door hangers to leave on the handlebars of any Vulcans you see at bike events. (Click here for a copy of the VRA logo)
Visit blank-doorhangers.com to buy blank, pre-perforated door hangers with the holes already punched ($20 for 500) .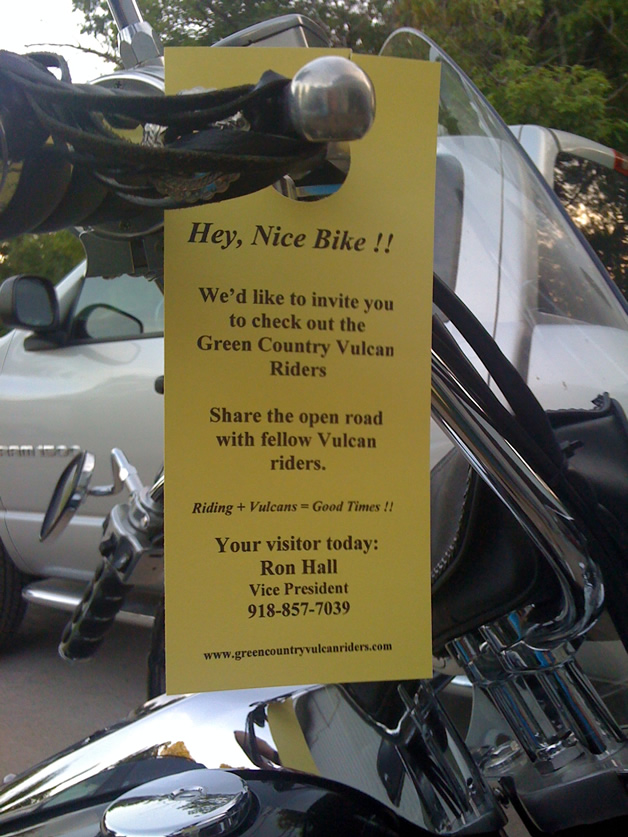 Create a Facebook Page or a Facebook Group

Facebook is a great way to promote your chapter. There are important difference between a Facebook Group and a Facebook Page. Click here to learn more about the differences and for instructions on how to create them.
Place ads on Craigslist
Craigslist is a very popular site for classified ads.  Post a free ad in the "Groups" or "Activities" section for your area promoting your club and inviting people to attend your monthly meeting and/or rides.  Re-post the same ad every month and confirm that it's been reposted at each monthly meeting.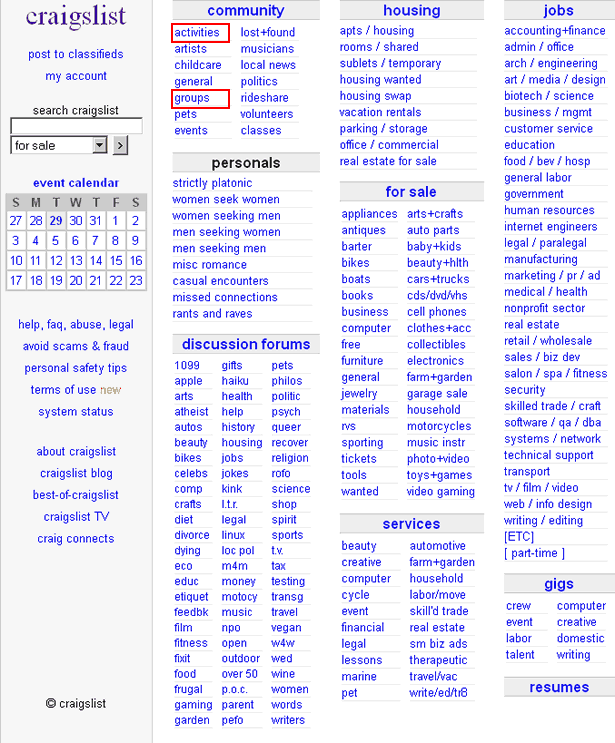 Start a Meetup Group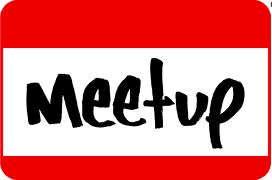 Meetup Groups are very popular.  Unfortunately, they're not free but they can actually make money for the club if the revenue from new memberships is more than the cost of the site. Invest $33 and try if for 3 months.  Keep tabs on how many members join as a result of the Meetup group and stop paying for it when it starts costing money instead of making money.
http://meetup.com.
Below is one chaper's experience with using Meetup.com to build their membership.
Two weeks ago I created a VRA group on Meetup.com in our area as one avenue of promoting our local chapter. During our first "meetup" last night we gained 4 new members, and today I've had a couple of people request to join. (And it is still winter)…

The Meetup.com site charges $11 per month billed @ three months for a total of $33.00 which I paid. Our chapter currently charges $20 up to $35 for membership dues, so we made back the $33 and then some, plus I have the site for two and half more months.

– Rodney Duke
Raleigh NC VRA, President
Click to view larger image…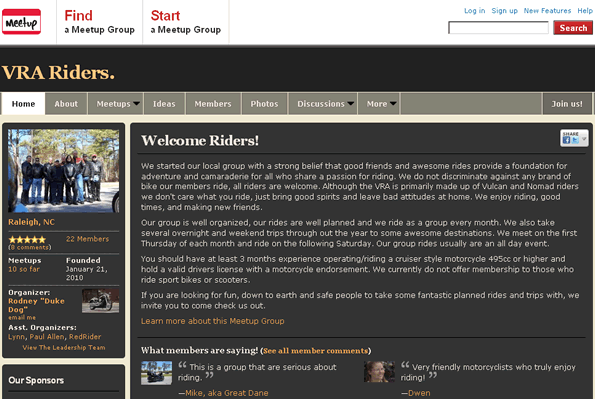 Add your chapter to Google's "Local Business" directory

Go to www.google.com/local and click "Put your business on Google Maps". (Look on the left side bar). This will get your chapters listed as a local "business" and will help your website come up first on Google when someone near you searches on "Vulcan".  For more information about what it does and why it's helpful, read this article.
TIPS:
Don't enter a full address. Just enter the central town or city of your chapter.
Include search keywords in your title and description. e.g. Be sure to include "Vulcan" in your chapter's name (i.e. spell out "Vulcan Riders Association" instead of entering "VRA")
Contact riders Directly
It's easy to find Vulcan riders in your area and contact them directly. Click here for information.